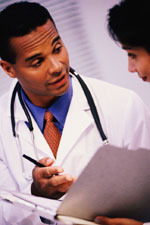 Professional Medical Management provides Practice Start-Up Services for new physicians, new clinics and physician's branching off into new practices. Our over 20 years worth of experience is there for your use. We have seen what works, and what doesn't work. Our approach is consultative in measure. We listen to your needs and implement a plan that matches these requirements.

What is contained in our Practice Start-Up Service:

OBS/ASC Accreditation or Licensure Process and Maintain it
Assist you through AAAASF, AAAHC or JCAHO Process
Interview and Train Potential Office Staff
Direct you to some of the best suppliers for Surgical Equipment
Set-up your office with insurance companies
Obtain provider numbers
Negotiate contracts for carriers you wish to participate with
Set-Up your computer system for time effective management of your office
Help in opening accounts with Suppliers: Pharma, Uniform, Labs, etc.
So if you are starting a new practice, branching out or buying an existing office we can assist you in setting up your non-medical operations thus freeing you from the trials and tribulations of doing it yourself.

Call today and set up an appointment with one of our consultants.

Professional Medical Management 718-672-2824 info@promedicalmgmt.com