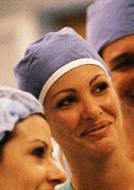 Professional Medical Management Services is a licensed and experienced team of Certified Professional Coders that offer out-sourced solutions for Physicians and Clinics needing Medical Billing. For over 20 years, PMM has provided personalized and professional Medical Coding services for the Healthcare community.

Our areas of expertise range from Coverage Verifications to Pre-Certifications, from Pre-Determinations to Coding, and from claims submission through claims processing. In addition to providing coding and billing we also have provided our clients with Consultative Services for structuring a successful Practice Start-Up, as well as Bookkeeping Services and Transcription Services. (For details please review our Service Offerings.) Our goal and commitment to our clients is to assure that they will get paid the maximum that is allowed and to do this in as efficient manner as possible.

We are available 24/7 for our clients. Our promise to you is that we will be there for you and make the entire insurance Processing issue easy and painless for the Physicians. Taking care of our client's needs is of paramount importance to us. We can provide you with the personalized care not available from the larger firms. And you get this care coupled with years of knowledge and experience.

While the majority of our clients are located in the northeast, we service the needs of physicians throughout the country, even as far as California.

Professional Medical Management Services…achieving a Higher Standard for the Medical Management industry.



Medical Coding
Professional Billing
Facility Billing
Claims Processing
Accounts Receivable
Medicare Billing
Transcription Services
Bookkeeping
Practice Start-Up Consulting
Professional Medical Management 718-672-2824 info@promedicalmgmt.com

Associations:

American Academy of Professional Coders
American Medical Billing Association
Healthcare Billing & Management Association