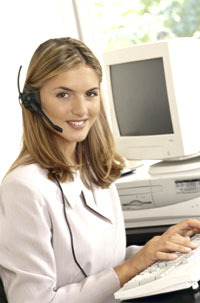 Professional Medical Management works as an end-to-end solution provider for its clients, providing the most advanced medical transcription services for Physicians and Clinicians. Our out state-of-the-art Dictaphone digital software to ensures greater accuracy and faster delivery cycles than other techniques currently in use. We pride ourselves on our accuracy and our clients concur.

Our extensive expertise in transcribing multi-specialty medical and clinical records, such as patient consults, discharge summaries, histories and physicals, referrals, evaluations, death summaries, emergency reports, surgical reports, radiology reports, stats or quick turnaround reports, and evaluations amongst others is a hallmark of our commitment to our clients.

This is all part of PMM's commitment to offering a complete solution to a physician's practice with its powerful combination of products and services. Reports are customized to specific physicians, hospitals, clinics, or practices for the client specific delivery of reports. Our medical transcription service offers a number of factors that make us the right choice as your preferred medical transcription services provider including:

E-Mail or Fax Services
Speedy Turnaround Time
Unmatched Security and Integrity
Utmost Client Confidentiality
As in all of our services, we are fully HIPAA compliant for protecting the clients rights of privacy and confidentiality.

So please contact a representative to find out more.

Professional Medical Management 718-672-2824 info@promedicalmgmt.com